About Me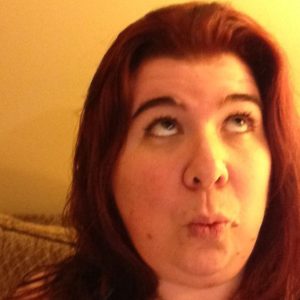 So, my name is Joey and I'm originally from New England.  I'm a geek, a girl, and a bit of a writer.
I have been living in Charlotte, North Carolina since June 2008 and found myself single again in November 2012 after a 4 1/2 year relationship.  Then in April 2014, after some major surgery and the discovery and removal of Stage One Uteran cancer, I suddenly stumbled in to love all over again.  In March 2015, I got engaged and we got married May 2016.
I've got some health issues.  I've been battling kidney troubles for several years, along with Ledderhose disease in both feet.  Sometimes I write about the day-to-day struggles and issues with that, and just the thought processes that I experience.
I tend to write about love and life with a smile and a bit of wonder.  I hope I'm a student of the universe who can share what I'm learning without being too annoying and seemingly omniscience – because trust me, I've got a long way to go!
Along with some of my self-discoveries and observations, I'll also be talking about the shows I'm watching, the food I'm cooking, the products I'm trying (including some that were sent to me, as well as some I've tried on my own), and other events or activities I've heard about. To be honest, I'm just trying to keep my writing fingers nimble!
I hope you enjoy what you read.  If you don't, I hope you find something else that you do!  Check out my blog links for some of my suggestions!